GIC has built and is continuing to build its capacity to meet our customers' needs for circuit board assembly, cable & wire harness, and related applications. To illustrate, we realized cleanness is critical for reliability of electronic products, so we installed the closed loop deionized ("DI") water system in conjunction with the Galaxy Plus In-Line Aqueous Cleaner for all of our PCB assemblies.
We understand the different needs of our customers, so we will do our best to learn customer challenges and to help them from a manufacturing standpoint. One of the practices is Manufacturability Review, which helps in optimizing product design. Likewise, learning a customer's business helps us to do our job better. We look forward to this type of win-win partnership.
Our services include, but are not limited, to:
Prototyping
We understand the importance of having your prototypes made and tested promptly, so we always make this our first priority in terms of production arrangement, including expediting.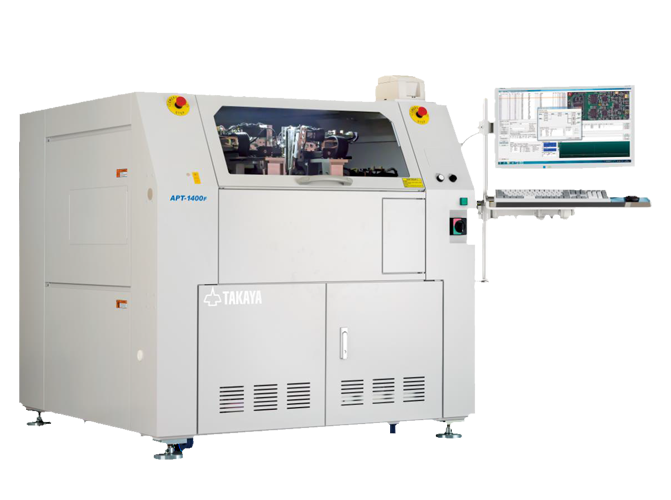 Small to mid-range production
The majority of our production fall within this range and is carried out by our state of the art SMT and Thru-hole automation lines, our skilled workers, and assembly tecs.
Large quantity production
We can certainly handle large production orders within our Houston facilities; but if you are looking for a more cost saving way, we can work with a partnered factory in China for the job, while ensuring the same product quality.
Testing
With a Takaya APT-1400F Fly Probe tester installed, plus other test equipment, as well as our skilled engineers, we offer the following testing services:
Fly Probe testing
Functional testing (with customer-provided test fixture and instructions)
Troubleshooting
PCB fabrication
We have established PCB fabrication partnership with several reliable sources, which provide our customers with options in terms of sourcing circuit boards and other materials.
It is not necessary to say, however, that we only accept PCB boards from our sources. In fact, you are free to choose your own PCB and components sources; turnkey and consignment projects are equally welcome.
Summary
In summary, we can provide following services:
SMT, Thru-Hole and mixed technologies
BGA and fine pitch
Prototype Assembly
Box Build Assembly
PCB Manufacturing Consulting
Turnkey or consignment
Cable & Wire Harnesses Assemblies
Conformal Coating
Fly probe testing
RoHS compliant Assembly
Board and Product Testing to Customer Specification
IPC-A-610 Class 2 and 3 Standards